2016 Sauvignon Blanc Premium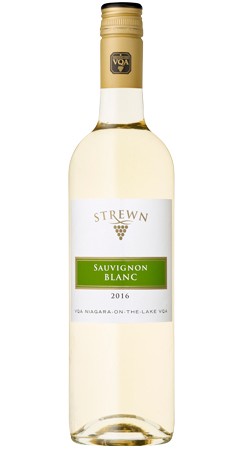 The 2016 growing season was extremely hot and dry with three months during the summer without rain. As a result, the Sauvignon Blanc fruit was very ripe with predominantly tropical and stone aromas and virtually none of the green vegetable flavours associated with the variety. To give more depth of aromas and flavours, a 5% infusion of Botrytis affected garpes from the lower Sauvignon Blanc vineyard was blended into the wine.
Wine Specs
Appellation
VQA Niagara-on-the-Lake
Wine Profile
Tasting Notes
A beautiful combination of aromas and flavours of citrus (lemon peel and grapefruit), green apples, gooseberries, papaya and lemongrass. Crisp acidity with a round, smooth finish.
Winemaker Notes
Produced from fruit harvested from the home farm mid-October. During harvest, the upper portion of the Sauvignon Blanc vineyard was separated from the lower section, which was partially Botrytis affected. The lots were separately pressed and fermented in stainless steel at cool temperatures down to dryness. Blending trials were undertaken and a 5% infusion of the Botrytis-affected Sauvignon Blanc added depth of aromas and flavour.
Food Pairing Notes
Fish & Chips, grilled chicken, salad with Mint or Basil Vinaigrette, goat or feta cheese and of course any dish with asparagus.
Product Reviews
https://essaysthatwins.com/
(Nov 16, 2017 at 2:39 AM)
I had tried several wines before and any I had tasted had been sweet and sweet. This wine is none of that - recent & zesty with a beautiful acidity....I know what i will be drinking countless this summer!!