Cook
---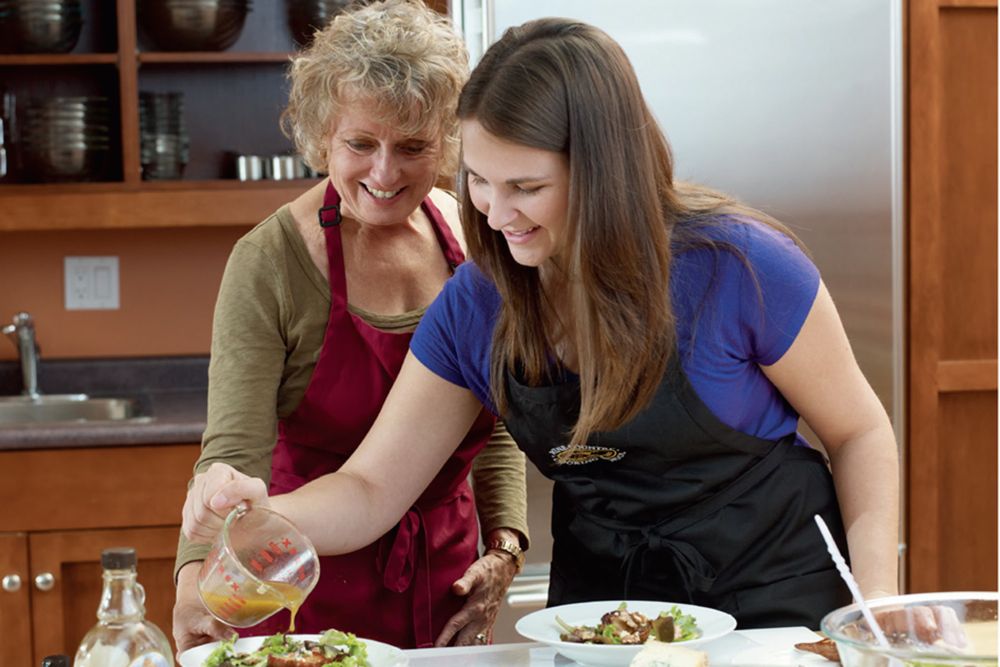 Due to the situation with COVID-19, all cooking classes have been cancelled until September. We are closely monitoring the situation and will update the class status as appropriate.

Calling all recreational cooks! Join us for a five-hour, Saturday hands-on cooking class or a five-day Culinary Vacations in July and August in 2021. We also host custom corporate or private group classes throughout the week (not during the current Covid-19 environment).

Register in advance on the Wine Country Cooking website. With only 16 participants/session, many classes sell out well in advance
Each Saturday class is booked separately ($395 for two people who cook together). Cook and eat a delciious three course meal with a wine paring for each course, enjoyed at the communal table in our private dining room
In 2021 Culinary vacations will run Monday-Friday once a month in July and August, and include field trips in addition to daily cooking classes
Corporate and private classes can follow a variety of formats including appetizer classes, team building, and friendly competitions.
To Book a Class or for further information:
winecountrycooking.com
(905) 468-8304
Classes
Saturdays from 10 am - 3 pm or 4 to 9 pm on the fourth Saturday of the month
Culinary Vacations in July and August (Monday through Friday)
Address
On-site at Strewn:
1339 Lakeshore Road
Niagara-on-the-Lake, ON
L0S 1J0