We specialize in personalized tastings for 2 to 4 people. All guests must be at least 19 years of age and a reservation made for each person attending, including Designated Drivers who will be offered non-alcoholic beverages).
Experience fees are non-refundable; with adequate notice we are happy to reschedule a booking to an available time. Check in with staff in the wine boutique and please arrive 10 minutes before your experience is scheduled to start to ensure you are seated at the appropriate time.
Please note: guests who book Indoor Tastings are required to provide proof of double vaccination and photo identification (per provincial regulation).
Indoor Tasting Experiences
Heritage Room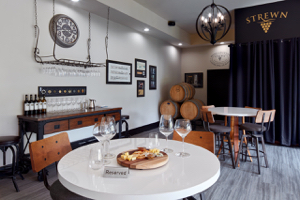 For wine connoisseurs - a 60-minute personalized Portfolio tasting! This is a classically structured tasting with six wines presented in appropriate stemware, in an order where each wine builds upon the previous one. A booking is limited to one to four people who will be seated at the same table (tables cannot be moved together). Offered daily at 11:30 am and 2:30 pm; $35 Mon-Fri; $45 Sat-Sun.
Terroir Bar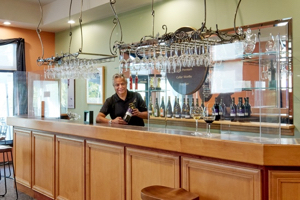 Our very best wines are designated Terroir. Bordeaux-varietal Terroir reds - Cabernet Franc, Cabernet Sauvignon and Merlot - are only made in exceptional years. This is a 40-minute, semi-private seated tasting starting with sparkling Muselet followed by three wines chosen to suit your palate. Wines served in varietal appropriate stemware. Offered at 11:15, 12:15, 1:15, 2:15, 3:15 and 4:15 pm. Mon-Fri $18 per person; Sat-Sun $28 pp.
Main Bar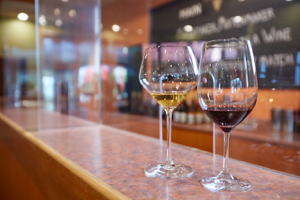 The 20-minute Main Bar wine tasting is perfect for those who want a shorter experience and are looking for winery exclusive, ready-to-drink wines. Offered from 10:30 am until 4:30 pm on the hour and the half hour. Three wines chosen to suit your preferences; $12 per person.
Please note we cannot seat late comers so arrive 5-10 minutes before your seating is scheduled to start.
Outdoor Tasting Experiences
In the Vineyard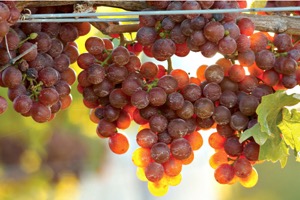 STARTS AGAIN MID-MAY 2022
Explore what is happening in our on-site vineyard through an immersive, guided tour followed by an outdoor tasting by the vines of four wines, including one wine made from grapes grown in this vineyard. Rain or shine, this 45-minute experience is offered Friday through Monday at 11:30 am and 2:30 pm ($25). Eight people per time slot. Wear comfortable flat soled shoes and bring an umbrella if necessary.
On the Patio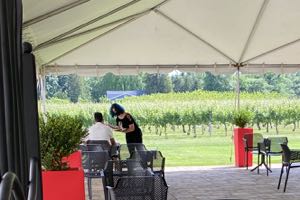 STARTS AGAIN MID-MAY 2022
The patio on the back lawn is a perfect spot for a seated, 45-minute personalized wine experience. It starts with sparkling wine then three additional wines matched to your preferences. Most tables seat two people (we do not combine tables to make larger groups). Mon-Fri on the hour between 12-4 pm ($20); Sat-Sun 11 am-4 pm ($30).
In the Courtyard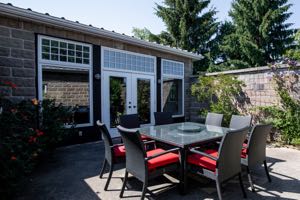 ON PAUSE
Enjoy the luxury of a private, 45-minute seated tasting in the courtyard of Winery House, the owners' former residence. Your table for eight is protected from view and in the case of inclement weather, the group can open the patio doors and move into the private kitchen. Offered at 11 am and 2 pm daily. $400 (flat fee for up to 8 guests).