We specialize in personalized tastings for 2 to 4 people, which start at pre-set times and take from 25 to 45 minutes. All guests must be at least 19 years of age and a booking made for each person who will be in the tasting area, including non-drinkers (discount will be applied on site).
Please book your wine experience prior to your visit. Walk-ins may be accommodated as staffing and space permits.

Fees are non-refundable; with adequate notice we are happy to reschedule a booking to an available time. Check in with staff in the wine boutique and please arrive 10 minutes before your experience is scheduled to start to ensure you are seated at the appropriate time.
Indoor Tasting Experiences
Main Bar Tasting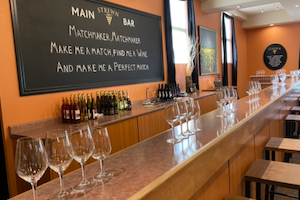 This personalized 25-minute seated tasting features a range of winery exclusive, ready-to-drink white, rosé and red wines. Your wine consultant will have a conversation with you to determine your preferences and interests before selecting three wines for you to explore. $20 per person (non-drinkers rate $5, one per booking, discount applied onsite). Offered from 11 am until 4:00 pm on the hour and the half hour.
Please arrive 5-10 minutes before your seating is scheduled to start as we not be able to seat late comers. Only those who have paid for a tasting permitted in the tasting room.
Reserve Tasting in the Heritage Room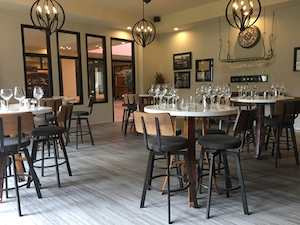 Personalized 45-minute Terroir tastings now take place in the beautiful Heritage Room. Our very best white and red wines are designated Terroir, including the Bordeaux-varietal reds Cabernet Franc, Cabernet Sauvignon and Merlot that we only make in exceptional vintages. Start with sparkling Muselet then after a conversation, your senior wine consultant will select three wines to suit your palate, served in varietal appropriate stemware. Each table seats a maximum of four people (tables cannot be moved together). $40 per person (non-drinker rate $10, one per booking). Offered at 11:15 am, 12:15, 1:15, 2:15, and 3:15 pm.
Club Member & VIP Guest Bar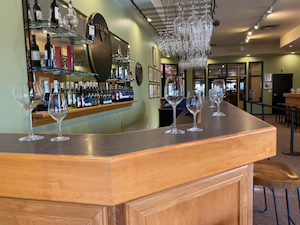 The former Terroir Bar in the tasting room is now exclusively reserved for Strewn wine club members and VIP guests.
Tastings are 40 minutes in length and start at 11:45 am, 12:45, 1:45, 2:45, and 3:45 pm. Per time slot we can accommodate one booking of three to four people and two bookings each for one to two people.
These complimentary or specially-priced tastings must be booked by Strewn's Hospitality Team. To inquire about availability or to book a tasting, please email hospitality@strewnwinery.com at least 48 hours in advance of the date you wish to visit.

Outdoor Tasting Experiences
Vineyard Tour & Tasting
Friday through Monday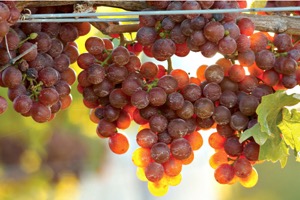 RESTARTS JUNE 2024
During the first half of this 45-minute experience, you will take a walk through the onsite vineyard with guide explaining what is happening with the vines and grapes. The second half of the experience is an outdoor tasting of four wines. Offered Friday through Monday at 11 am, 1 pm and 3 pm ($35 per person). Maximum 12 people per time slot. No children or pets please. This experience goes rain or shine. Wear comfortable flat-soled shoes and bring an umbrella if necessary.
Personalized Wine Tasting on the Patio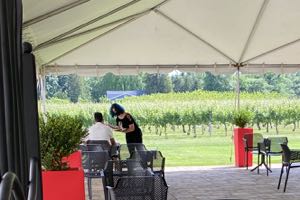 RESTARTS MAY 2024
This seated, 40-minute wine experience takes place on the covered patio by the vineyard. You will start with a sparkling wine then have a conversation with your wine consultant who will select three additional wines to match your preferences. Offered daily on the hour starting at 11 am with last seating at 3 pm ($30 per person; non-drinker price $12 one per booking). Most tables seat 2, three tables for 4 and one bar table (pre-set flight) for 5-6 guests. We do not combine tables to make larger groups.