May 1, 2017 | Wine Styles & Varietals | Strewn Winery
Sauvignon Blanc - The Perfect Spring & Summer Wine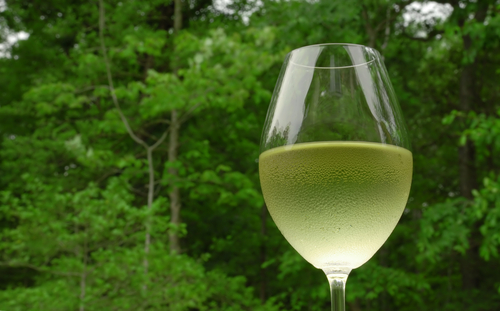 A Little Background
Sauvignon Blanc (the name means "wild white") is a widely-grown grape variety in a number of wine regions around the world. While it has gained prominence over the past 40 years thanks to the efforts of the New Zealand winemakers, its origins go back to 18th century France. In the Bordeaux region, it is primarily used in white blends and Sauterne dessert wine. In the Loire Valley, it is the only variety used to make Sancerre, which is named after the appellation.
Green-skinned Sauvignon Blanc grapes ripen early and do best in moderate summer temperatures that are not extremely hot. Niagara's cool climate wine region is perfect for growing Sauvignon Blanc, particularly in vineyards close to Lake Ontario which also provides some protection against cold winter lows. In our wine region, year-to-year variations are quite apparent which makes every vintage a new tasting experience.

A Refreshing White Wine
Bright, crisp and refreshing are words often used to describe Sauvignon Blanc. With most white wines, "green" notes are an indication the grapes were not fully ripe when harvested. Not so with Sauvignon Blanc. The aromatic pyrazine compounds in the grape itself produce wines with green or herbaceous flavours, such as green peppers, green beans, asparagus and cut grass. These are particularly noticeable when it is a cooler year.

The herbaceous flavours are intertwined with mineral notes, citrus (lime and grapefruit) and fruit (kiwi, gooseberry and green apple). In warmer years, there will be more ripe fruit flavours including peach and tropical fruit such as passion fruit. Sauvignon Blanc is commonly made with a cool fermentation in stainless steel tanks to preserve the lovely aromatics. However, if you like wines that are aged in oak look for a Sauvignon Blanc with Fumé Blanc on the label.

Most Sauvignon Blanc are made completely dry with little residual sugar. The medium to medium-high acidity makes it a refreshing wine to drink. It is best enjoyed while it is "young", within two years after bottling. Best serving temperatures are 7 to 10°C so take out of the fridge about 20 minutes before serving.

Match With
Sauvignon Blanc is one of the few wines that stands up to the flavour of steamed asparagus and goes well with sushi. Its herbaceous notes complement dishes with green herbs such as parsley, basil, cilantro and mint. And it is a classic match with goat cheese and other more briny cheese.
Comments
Commenting has been turned off.